Jacky
Blue
October 8, 2020



Isolation changed my whole routine. Creatively, the biggest change was having access to so many wonderful models hosting their own life drawing sessions on Zoom.







Normally I would have gone to a life drawing class once a week and had to shlep all my art supplies and probably only one sketchbook. Working from home meant I had all my colours around me and multiple sketchbooks to fill at all times. The possibilities were endless!







It took me a while to settle into this new way of life. Now my sketchbooks are filled with as many life drawings as fashion illustrations and my hand has changed from so much practice. I have always had a fluid drawing hand but now it seems to be a lot looser.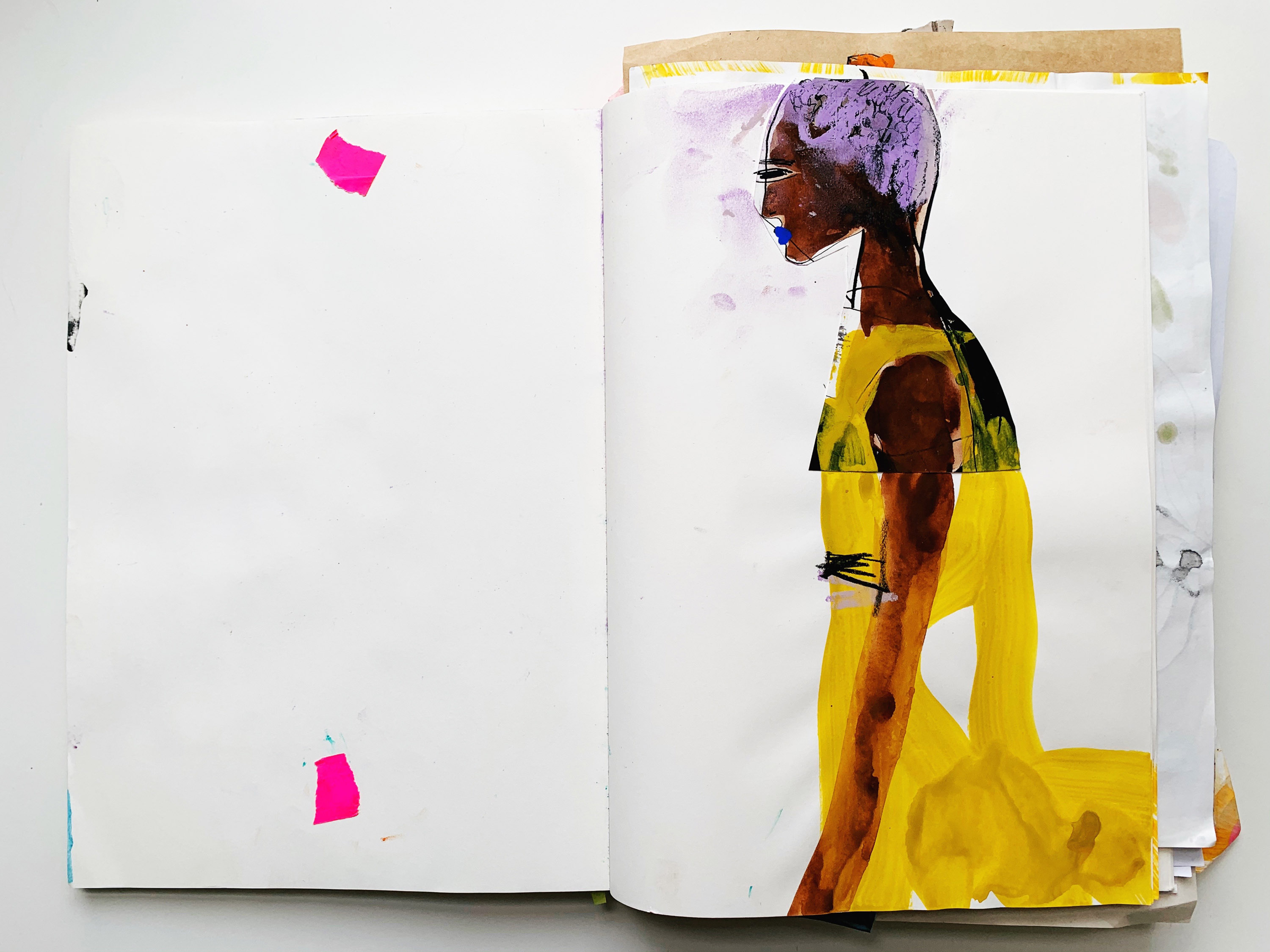 I found a great deal of solace in my creativity during this time and was very grateful for all the wonderful artists and models I have met online. The pandemic was scary as we were unequipped and unprepared. The complete lack of leadership and astounding mismanagement, along with daily lies being told by the president, terrified me more than the virus. I felt lucky I had an escape through my art and creativity.







I still try and fill my sketchbooks with these life drawing sessions even as the city slowly opens up. I lost my office job due to Covid cutbacks and I am now working as an artist full-time. The only way forward for me is to keep creating, painting and drawing every day.




Jacky Marshall, known professionally as Jacky Blue, is an English-born illustrator and designer based in New York City. She is recognized throughout the fashion industry for her bold use of color and ability to turn simple linework into striking silhouettes. Shortly after founding her illustration studio, Jacky quickly gained notoriety on Instagram. Her work has now been shown in multiple exhibits at the Fashion Illustration Gallery in London and featured by Marc Jacobs and Stella McCartney.
@jackyblue_︎︎︎