Franck
Salzwedel
September 20, 2020
Enabling me to escape, feeling fully connected to my emotional self and art. Scents, like scent-scape, enable you to step into other worlds, another layer of reality. In fact, scent has never felt so powerful as during the lockdown.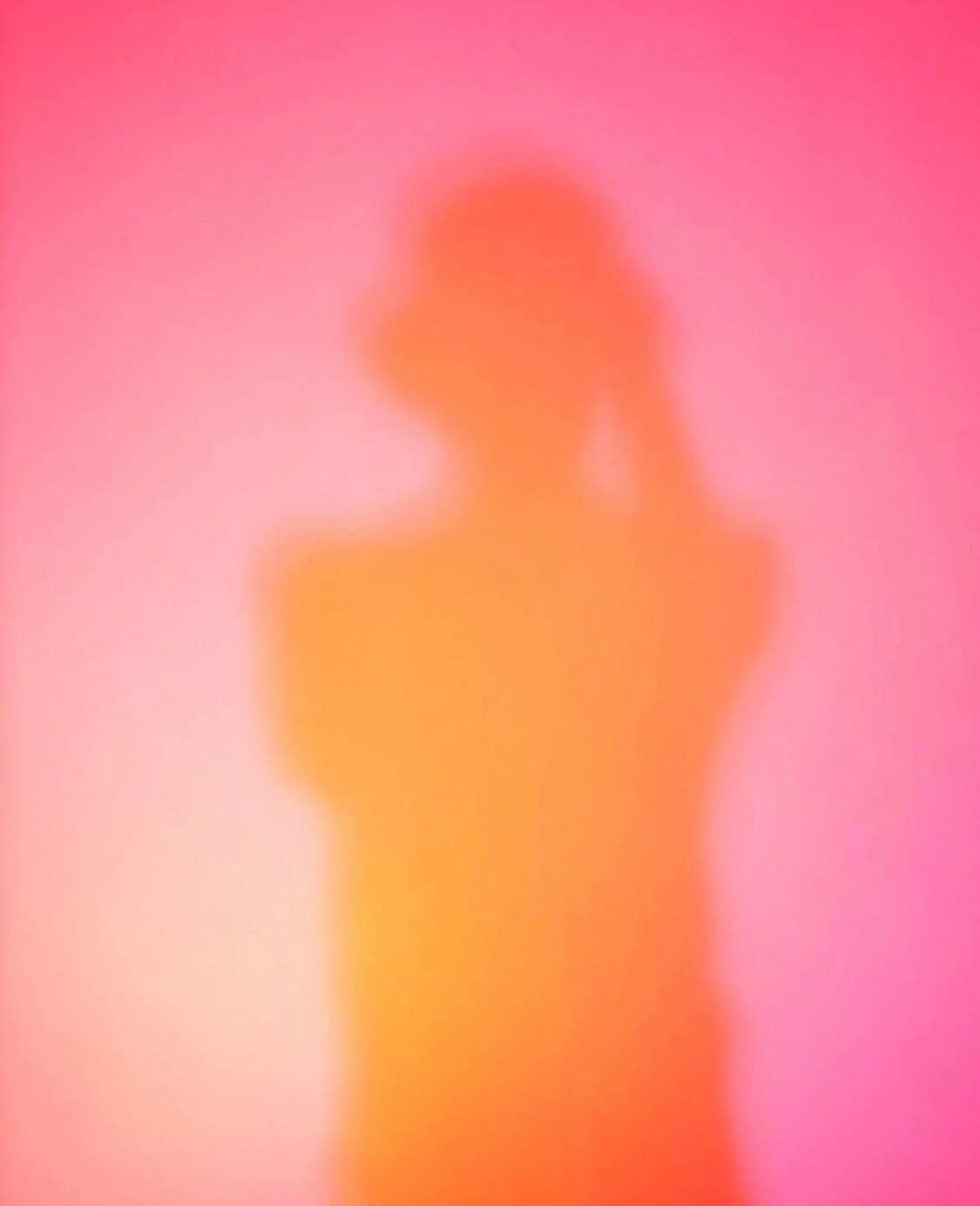 When measures of confinement were announced, I had very little time to make a decision whether to stay alone in my apartment in NYC or quarantine myself in a house with my loved ones in Provence. The choice came without any hesitation. I got a chance to jump on the very last plane to France, despite the already closed boarders.

When I arrived, I let myself immerse into the inspiring nature. Total isolation, altered pace and space, zero pollution. All of that has contributed to exacerbate my senses and the absence of distraction increased my aptitude of smell. Absolute silence, no cars, no signs of life except for the wild animals and the flora that was just about to bloom. It felt rejuvenating to contemplate the elements around, the trees and the flowers slowly preparing for Spring. Then came the multiple color bursts...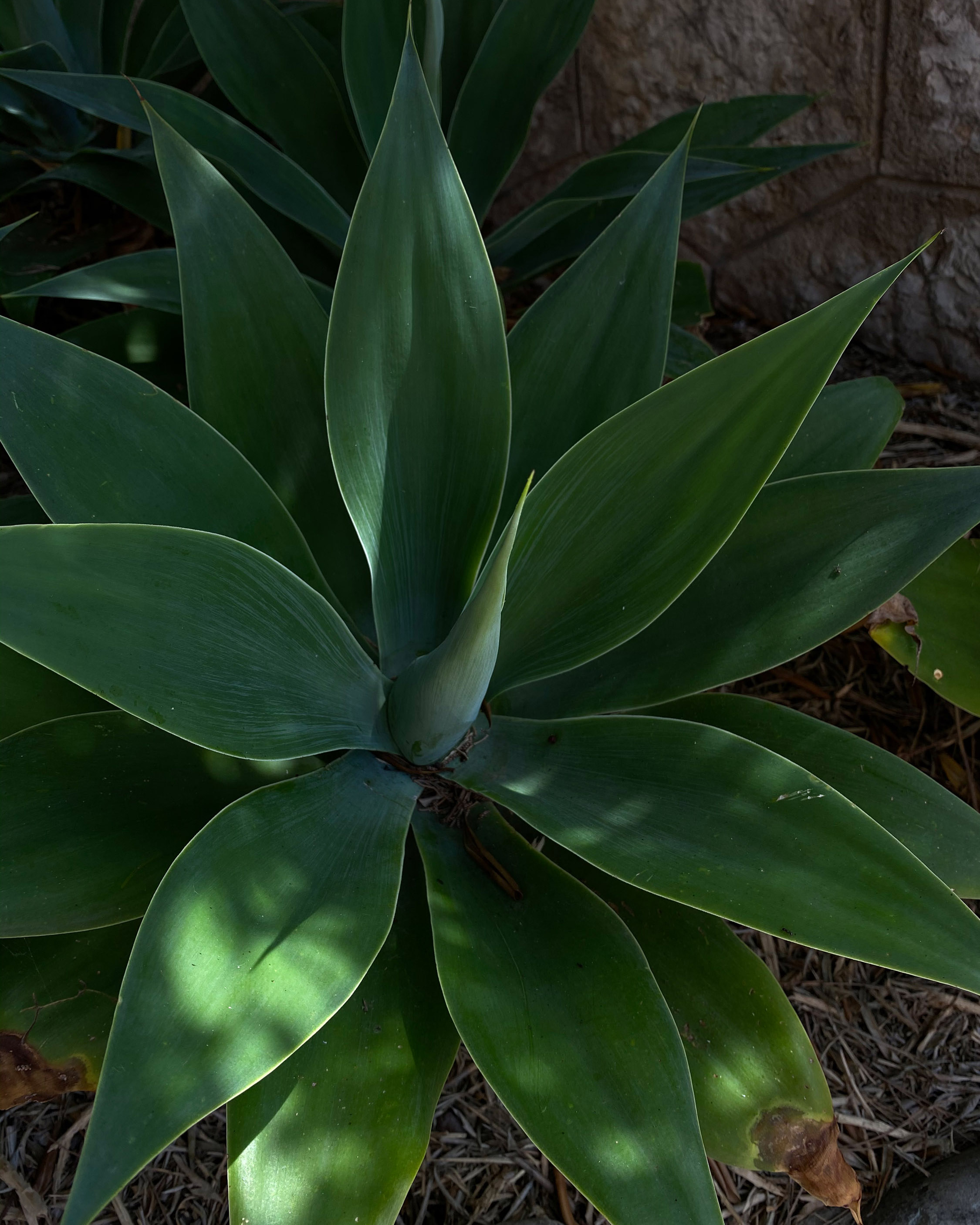 It started with the Almond tree in the backyard that turned into millions of soft pink flowers. It made me think of my fragrance called Poudre Désir, a fresh delicate powdery scent around the iris and gardenia which smells like a garden of flowers blooming in the sun right after the rain—enchanting Pink.

Then came the plum trees blossoming in various shades. From pale pinks to pure whites with tons of yellow pollen in the heart. The blooming in crystal blue sky made me think of another fragrance of mine called Jasmin Paradis that smells like paradise. What I mean by paradise is the smell of nature, the greenness and aliveness of it. The jasmine in this fragrance was treated in its green dimension, when the bud is not yet opened. The plum tree's surface has this texture that looks like incense tree, from which the perfumer collects the powerful sap called incense. Jasmin Paradis has a lot of that in the back notes to add mystery and sensuousness.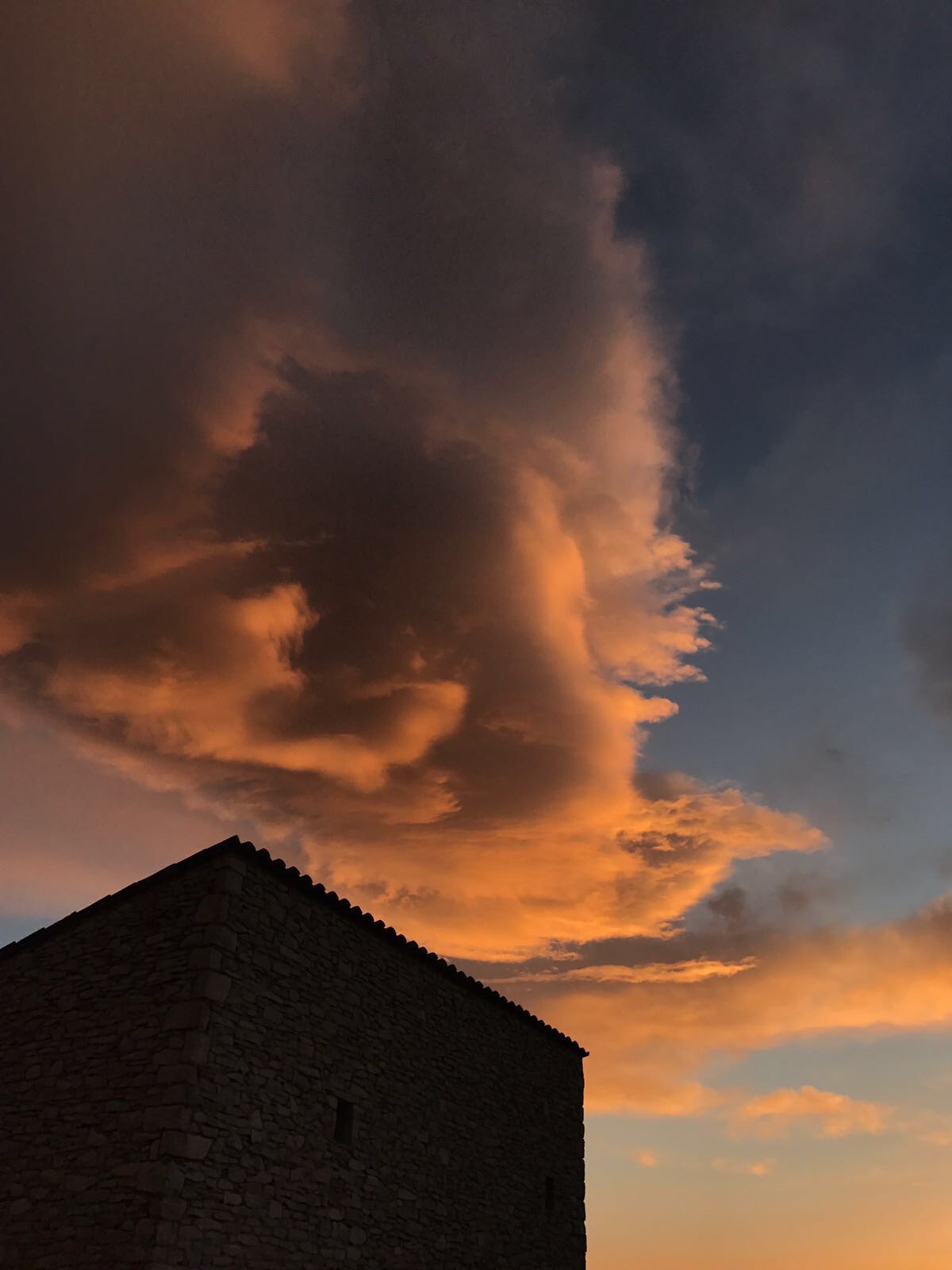 Evening skies during lockdown felt like prayers, suspended moments filled with the promise of new beginnings. The fiery sunsets evoked another fragrance of mine that I treasure,
Ambre Nomade
. It celebrates the flamboyance of orange and the surreal beauty of a sunset. Images of my childhood in Indonesia came back to memory. I used to love watching sunsets on the beach, staring at the sky, chasing the sun dive into the ocean. I always felt that this moment is one of the most powerful moments of the day, like sunrise.
My everyday became a succession of images. I never had the chance to observe the Spring season like this before. The worldwide lockdown and the silence of mankind made my observations and experiences quite dramatic and spectacular.
Iris this season bloomed in multiple colors, such spectacle, right when the French government started unlocking the country, as if they knew we needed some kindness. I got obsessed and spent much time admiring all of them. Their petals are lush and translucent, they unfold in space with simple extravaganza. They are royal yet simple, I read that they used to be called the flowers of the poor, because they don't need any specific care, they just thrive with their generous beauty and spread everywhere in the gardens and the wild. Their fabulousness makes me think of
Elixir Absolu
, another perfume of mine that speaks of contemporary femininity and daring elegance, like the fuchsia color it inspires me.
La Beauté in Fabula,
like nature at work creating absolute beauty.

Yellow appeals to me and complements Orange. These two shades work well together and I often display them together. I love yellow so much that I once made a whole show about yellow. I named it From Sun to Sun. A few years later, I created Eau Papaguéna that sets the tone of my perfume collection Élisire. It shines a light on the whole line and hopefully on those who wear it. Right now the brooms are in full bloom, it's an explosion of yellow everywhere, so uplifting. They smell like orange blossoms and honey.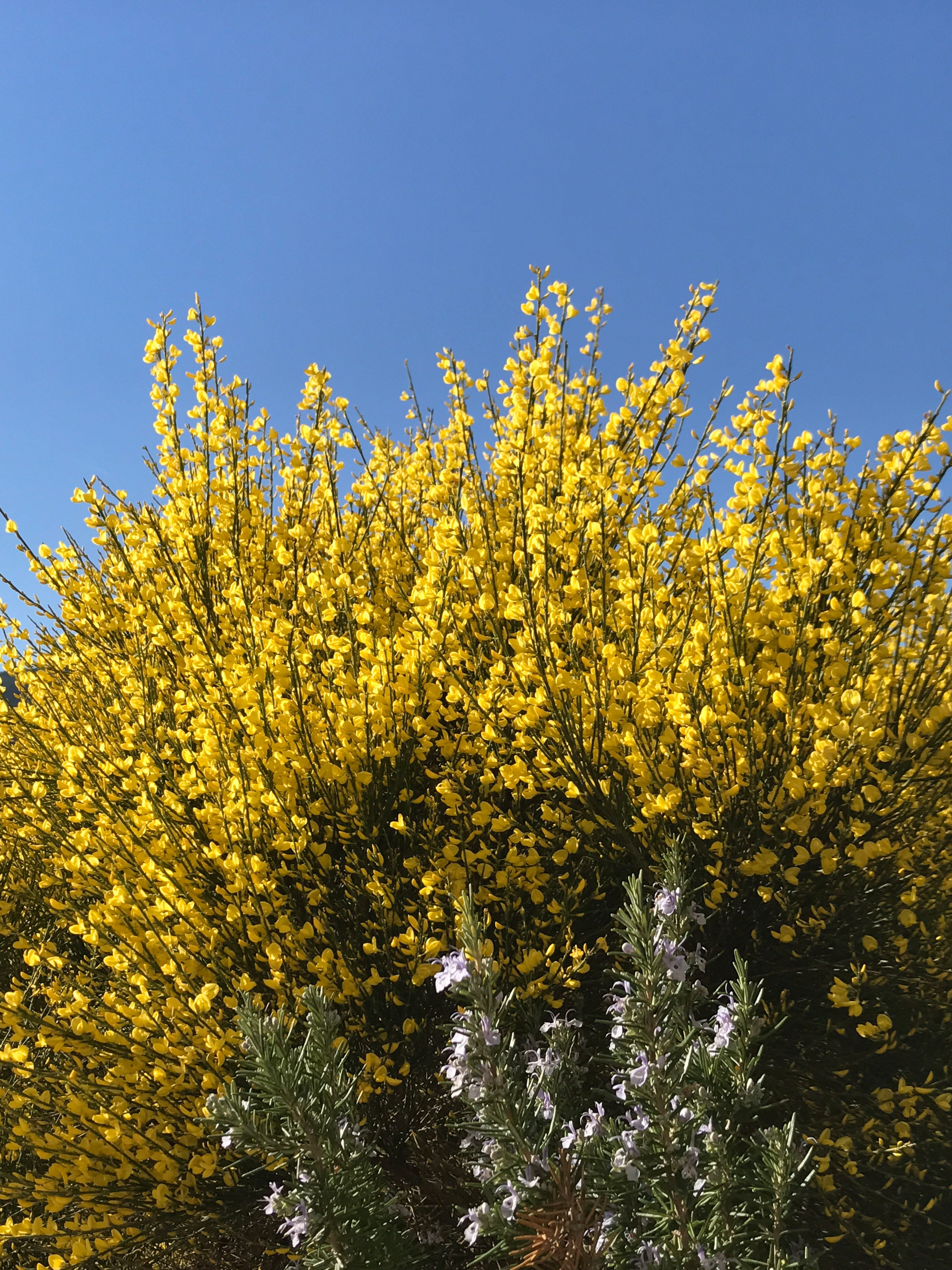 As a perfume creator and painter, the lockdown gave me a chance to reconsider what I have achieved the past 12 years in NYC, not only with my perfumes but also with my painting. It made me realize that everything is intimately linked. With
Élisire
, I want to tell the story of my love for fragrance and painting, driven by my fascination for nature. The world, the sky, the sun, the light, the stars, and the elements. But most of all, the miracle of colors and their impact on the sensorial and emotional spectrum.
Color has a transcending power which acts on the body and the soul. Whether it is bright, vibrant, dark or muted, alone or interacting with one another, color relates to emotions in a direct manner. Rothko, one of my favorite painters, said It speaks all languages and so does the fragrance.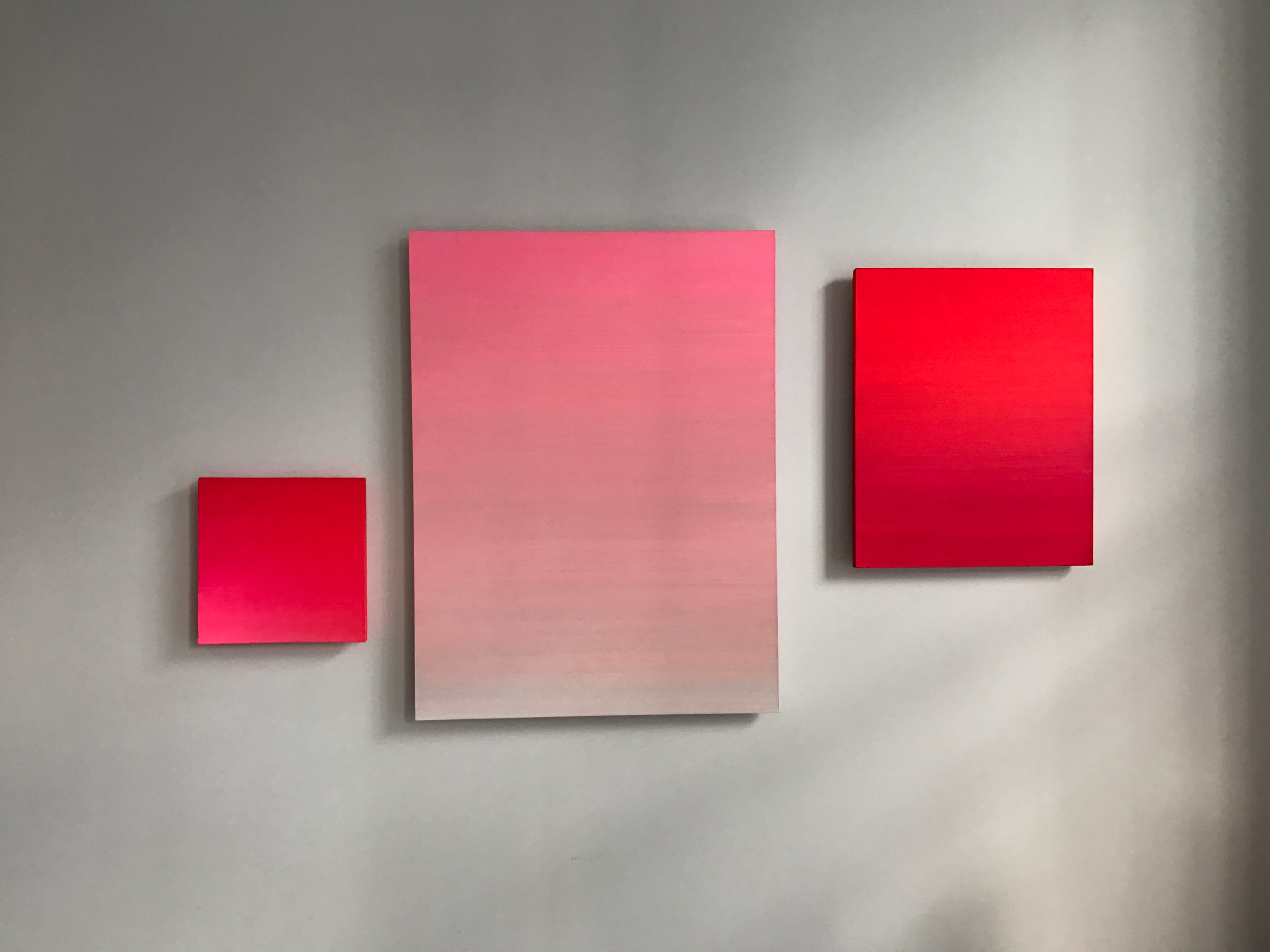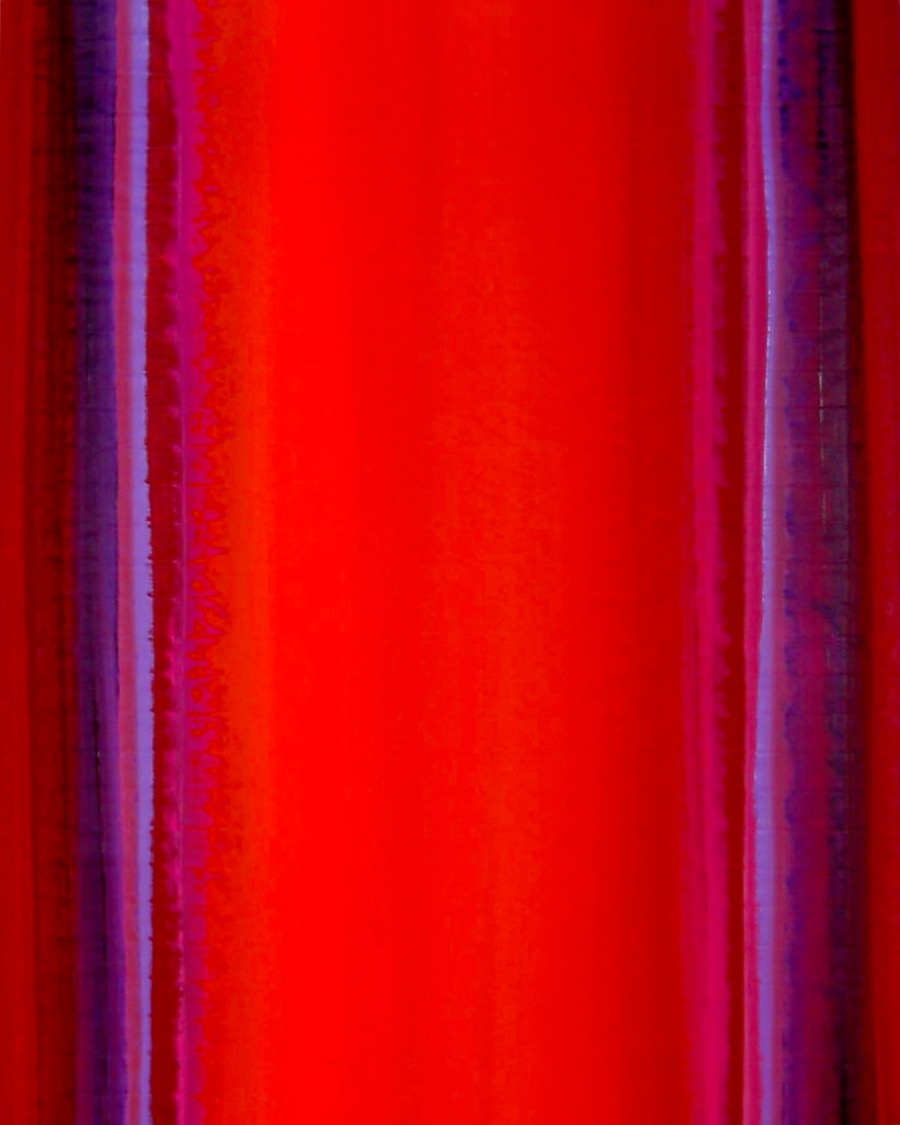 Franck Salzwedel is a French Fragrance Creative and Artist who loves exploring the infinite radiance of Color Field painting. Born in France to German parents, he spent his early years in Asia, which gave him a taste for luminous vibrant colors, exotic scents, and flavors. Franck held various positions for over 15 years working with fashion houses like Giorgio Armani and Viktor & Rolf to develop their signature fragrances. In 2015 he created
ÉLISIRE
, his own perfume label, inspired by his fascination with color. During the lockdown, he finalized two new fragrances to be introduced in early 2021.
@elisire_parfums︎︎︎