Ezequiel
Consoli
After all of that self-hate, I found self-love.


September 18, 2020

I have always loved living alone but during the lockdown, something about not being able to see my friends or having most of my day be taken by human interaction truly made me feel a little lonely. A little lost. And also, just a little vulnerable. It all started the second or third week of quarantine. I write a lot because I am not very good at sharing my problems with others. I sort of keep to myself and prefer to make people happy rather than overwhelm them with things that are going wrong for me.


I wrote a script about how I felt, in a sort of internal monologue, as if I was talking to myself.

When I finished writing it, I realised that most of the things I was feeling or going through, like buying 70 plants, were very much the same situations most people around the world found themselves in. I would say it reflected my quarantine experience but also, pretty much everyone else's. There was a universality to the whole thing and I wanted my script to reflect that.



It was a very overwhelming project to approach from literally nothing. No budget, no talent, nothing. I reached out to my working partner Kyle to help me edit the script. Once we were happy with it, I contacted my friend Ezra Hurwitz who ended up being the director of the film. When we first started talking with Ezra, the idea was to make it a found-footage film, since we were not allowed to meet in person or have any sort of groups at one place.

Somehow we got lucky when Governor Cuomo lifted some restrictions as things got better and so we went ahead and evolved the production level of this shoot. Shooting during COVID was very challenging but that was also part of the fun. So many aspects of the film, like filming on a rooftop, were done to comply with social distancing regulations. At the end, the production turned out great and we managed to make something beautiful even with so many roadblocks.



Ezra played an instrumental part in finding the talent and using his contacts to get people like Sarah Jessica Parker to do the voice-over and Sufjan Stevens to compose the score. It felt surreal that something that started from truly just having a need to express myself, turned into something so big with so many talented people involved.


I think when times are bad and creative people are having a rough time, we really have this urge to make art that reflects that and, I believe, this is the reason everyone in this project wanted to be a part of it.

The truth is that creatives need to make things. When the lockdown happened it really felt like things were not going to change for a while. I think we all felt a little hopeless and wanting to help with what we could. Also, we all have daytime jobs that even though we are in the creative industry at the time felt a little off. Most agencies and projects that came to the table just didn't feel honest. It was a bunch of brands saying something when they truly didn't need to say anything. Their voice was irrelevant. People wanted to be part of something honest and real that they could relate to. Nobody wanted to make another airline commercial that said they were with us through these challenging times.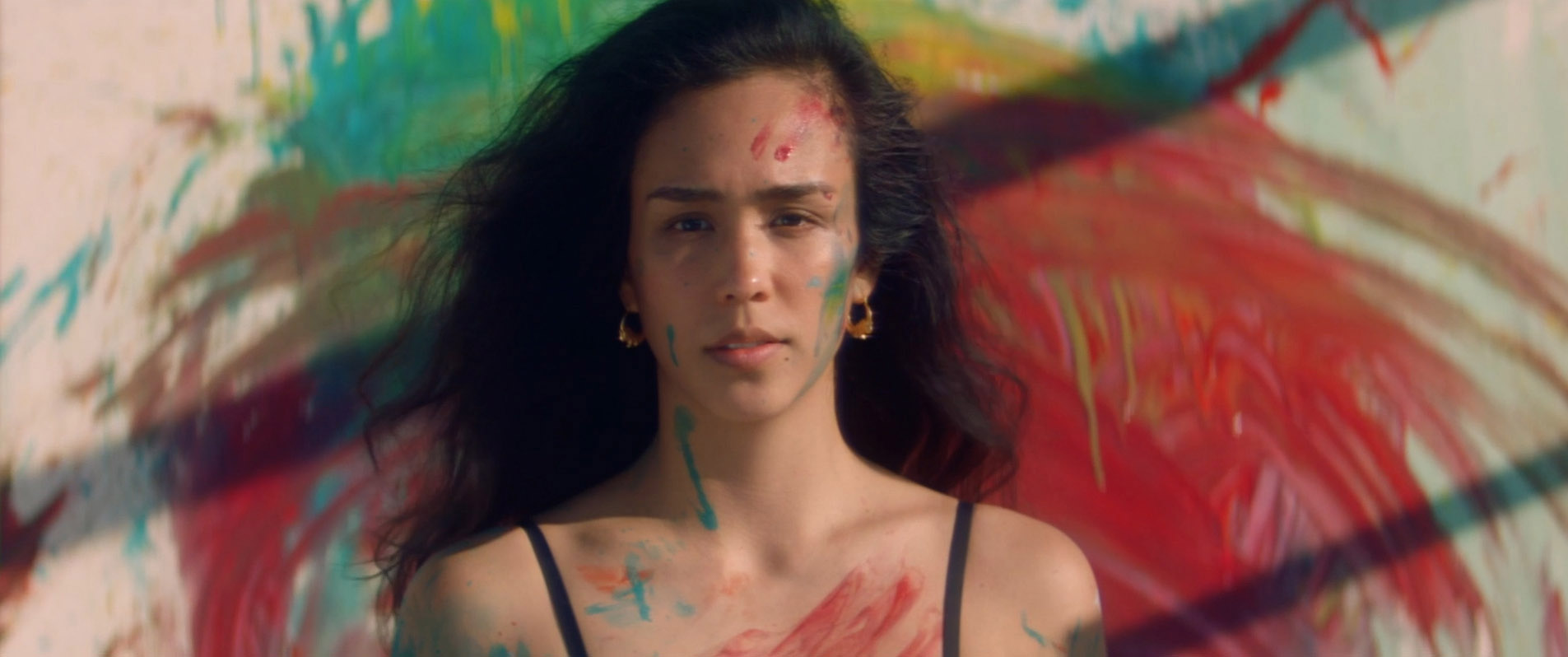 from top left: Carlos Gonzalez, Jasmine Rice, Sara Mearns, Ehile Luna, Maira Barriga, Gabriel Kane Day-Lewis, Brianna Lance, Dharon Jones, Robert Fairchild

Every time I am working on a project, I hope it makes people feel like they can be a part of the story or see themselves in it. I just hope that people can feel a little hope. I made this piece because it was exactly what I needed to see out there in the world. It was exactly what I felt nobody was saying or talking about. I had a moment of self-discovery and self-love after being forced to be by myself and see all of the flaws and bad things about myself. After all of that self-hate I found self-love and I hope people can at least let this film spark that journey, if they haven't started it yet. Hopefully, it can help them realize that loving yourself and caring for yourself is not something that is wrong but actually great!

For me, this was a cathartic journey. It definitely felt scary to be vulnerable, it always is, but I found that my best work always came from putting myself in an uncomfortable and vulnerable place. I am so thankful for this experience and for all the people who got involved. This vision would have been nothing without every single person who believed in it. We are all very proud of what we have made and the response has been overwhelmingly positive.



Production credits—Cast: Sarah Jessica Parker, Sara Mearns, Dharon Jones, Emma Portner, Ehlie Luna, Gabriel Kane Day-Lewis, Robert Fairchild, Brianna Lance, Jasmine Rice, Carlos Gonzalez, Maira Barriga. Director & Co-Creator: Ezra Hurwitz. Creative Director & Co-creator: Ezequiel Consoli. Writer & Co-creator: Kyle Harrison. Production Agency: HunterPark Productions. Mental Health Parnter: NAMI-NYC. Produced by Bethanie Schwartz, Lauren Tuttman & Marissa Velez. Music: Sufjan Stevens & Lowell Brams, from the album Aporia. Choreography: Justin Peck. Contributing Fine Artist: Marcel Dzama. Cinematography: Gaul Porat. Line Producer: Olivia Kavanaugh. Supervising Producer: Michael Michelin. UPM: Liam Christoffers. Gaffer: Rommel Genciana. Steadicam: Calvin Falk. 1st AC: Jasmine Chang. Production Design: Griffin Stoddard & Mary Howard. Set Dresser: Megan Nishiyama, Michelle Johnson, Emmet Page. Set Assistant: Giorgi Miavandadze. Wardrobe: Rebecca Dennett. Editorial: Modern Post. Editor: Will Town. Post Producer: Sarah Cassel. Assistant Editor: Lauren Friedman. BTS Editor: Jean Taylor. Colorist: Sofie Borup & Company 3. Sound Design & Mix: Raphael Ajuelos. VFX Artist: Johnnie Semerad. Strategy Consultant: Bridgette Nilson.
Ezequiel Consoli is Senior Art Director based in Cobble Hill, Brooklyn. A native of Argentina, he moved to New York in 2013 where he studied advertising at The School of Visual Arts. He is also behind
@PrideTrain︎︎︎
and
@OnThisCorner︎︎︎
, two guerrilla projects that have become an important part of NYC street art scene. He believes in doing purpose-driven work and believes that advertising and design have the power to promote real change in our society.
www.thebookofezequiel.com︎︎︎